Modeling Self-Compassion and Mindfulness for our children
When it comes to teaching self-compassion to your kids, the place to start is with the one already on stage, you. Your kids are watching everything you do, including what you tell yourself when you forget something, lose something, burn something… are you saying out loud, "I'm such a clutz" or "I'm a disaster in the kitchen"? It's just what you are saying to yourself, right?
It's not like you would say to your child "you are stupid", but because children learn how to talk to themselves by watching the way you talk to yourself, you could in fact unintentionally be teaching them to tell themselves things like "I'm stupid". 
How to shift self talk for the whole family
If you find yourself berating yourself out loud, try to model self-compassion by changing your message to something like, "Oh, I shouldn't talk that way. I know everyone makes mistakes, it's just part of being human" or "Oops I messed that up. I know how to do better next time".
Dr. Neff, the leading researcher of the self-compassion concept, shares that self-criticism is a threat to how we perceive ourselves since we become both the "attacker" and the "attacked."
When we are self-compassionate, we reframe our language by learning to be kind, supportive and understanding when we make mistakes. It's a tool that will serve our kids well with how they speak to themselves and to others.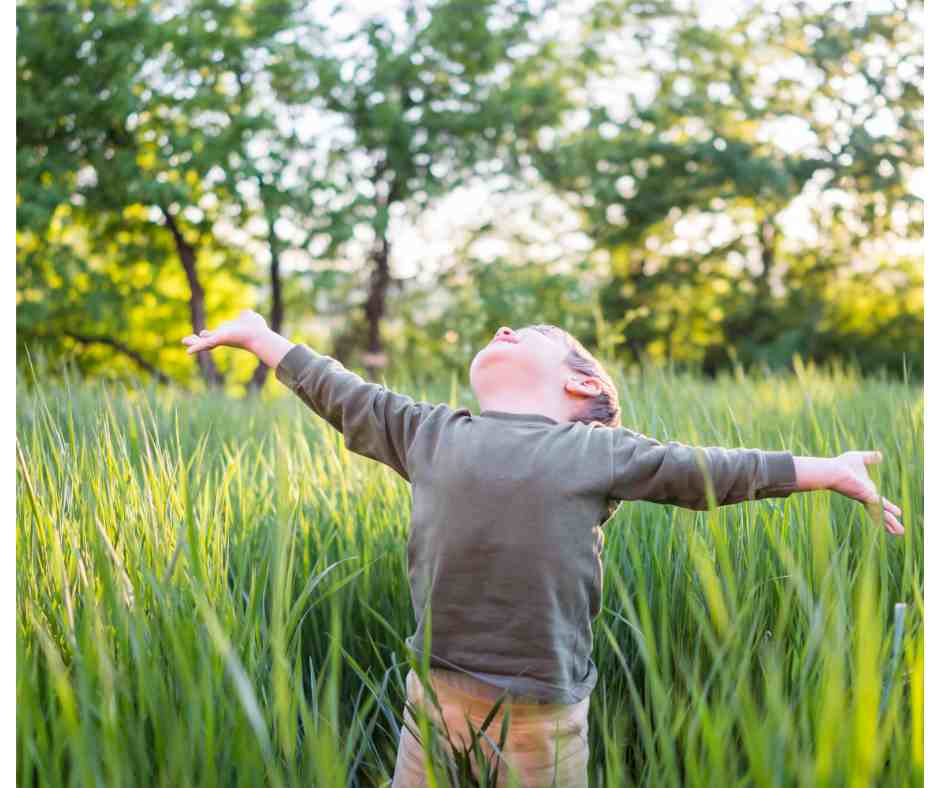 Resources for you and your children
There are lots of resources out there that can help build healthy self-compassion and mindfulness habits in children. We found a few we thought you'd enjoy…
For ages 3-7:
This book, titled "Listening With My Heart" by Gabi Garcia, "reminds us of the other golden rule– to treat ourselves with the same understanding and compassion we give to others."
The Emotion Motion podcast has 12-17 min. pods featuring Megan the Mermaid's underwater adventures designed to teach social-emotional learning through tools such as song, dance, deep breathing and stretching. Warning: we cannot promise that you won't walk into work singing "Emotion motion, emotion motion…." 
For ages 4-10:
The Like You: Mindfulness for Kids podcast introduces a variety of mindfulness exercises about:
Breathing
Affirmations
Music
Imagination
These activities can help explore their feelings, relieve anxiety, encourage self-esteem, and grow empathy.
breathing, affirmations, music, and imagination to explore feelings, relieve anxiety, encourage self-esteem, and grow empathy. With a voice like Mr. Rogers, he'll have you wanting to listen. Each pod is 10-18 min. 
Beautiful, busy, tired parent: you've got this! You are doing your best and are so precious to those around you!
Now it's your turn: "I'm doing my best and am precious to those around me!"
To read about more tips to show self-compassion to yourself to better model it for your children, read more here!