"There are only four kinds of people in the world. Those who have been caregivers. Those who are currently caregivers. Those who will be caregivers, and those who will need a caregiver."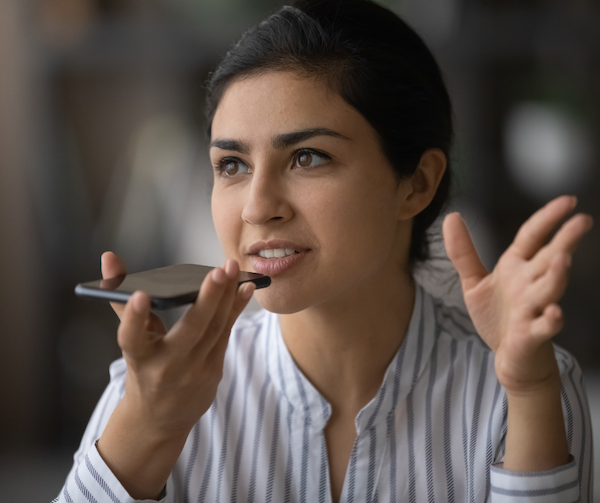 Have you thought this about your older adult?
✓ My mother-in-law seems less steady on the stairs lately…
✓ My dad doesn't cook for himself now that he's alone. I wonder if he could get meals delivered?
✓ After dad's hip replacement, Mom isn't going to be able to care for him. How can I find help to come in?
✓ Dad didn't used to repeat himself, but now I hear the same information over again. I wonder how he's managing other things?
Your parent, in-law or grandparent may be relatively independent, but you may wonder:
how to respond to recent physical or behavioral changes you've noticed

what you'll do when their needs increase 

what you'll do if there's an urgent situation. 
You may not think of yourself as a caregiver. Good—then you have time! Just like you have planned for a child's continuing education or your own retirement, your caregiving role is something for which you want to carefully and thoughtfully prepare. Without purposeful preparation, you may find yourself drowning in your new part-time caregiver job (which is in addition to, not instead of, your current job) with no time to accommodate a learning curve.
Can't you just find eldercare answers on Google? Yes and no. 
The top results want to sell you one service or product. 

They typically cover only one area of senior need—housing (specifically assisted living). It's easy to get lost in clicking links and trying to figure out what each service offers. Don't waste your time.
Digital Care Advisor™ to the Rescue
Especially if you are not yet in an active caregiving role you aren't likely to know about the free government and nonprofit resources that can guide you and answer your questions. It's why we start the Digital Care Advisor™ with a "My senior needs more help" section. They are the first sources you'll add to your Action Plan in your Digital Care Advisor™ account.
Three Helplines for Eldercare Answers
These three free helplines can give you eldercare advice: 2-1-1, the Caregiver Action Network and the Eldercare Locator. When you make these calls, start by explaining your situation, then move into your questions. This Helpline Checklist can help you with questions and recording their answers.
Call 2-1-1
2-1-1 is government-funded, but it is not just for the poor. It's nationwide, but you can call with any need in mind and they will provide you with the names and numbers of local companies, nonprofits or agencies that will provide the relevant services. For example, they can help with resources for prescription payment assistance, legal advice, support groups for caregivers, respite care and other specialized housing options. It is open 24/7 by phone (best) or chat at 211.org. They report that 94.6% of the U.S. population can access a local 2-1-1 center. My call was answered quickly by phone.
They are a nonprofit and will act as aging life consultants for free. In addition to being available by phone, the website offers a Family Caregiver Toolbox with informative videos on various topics and links to many, many resources and organizations relevant for the established family caregiver. The free Caregiver Help Desk available by phone at 855-227-3640.
Agency on Aging's Eldercare Locator
This government service provides geriatric care consulting for free. They can offer information about transportation options, home modification, elder rights and long term care planning. They can also inform you about other local caregiving services, like those provided under the National Family Caregiver Support Program. Find your local Eldercare Locator on their website by easily adding your zip code. Or call 800-677-1116, Monday – Friday, 9am – 8pm EST.
These easy and free-to-access organizations provide fantastic resources for a myriad of questions and needs. Once you've saved them in your Action Plan, you will know exactly where to find them.
For those of you already using Wane for Work through your employer benefits, you know that your Digital Care Advisor™ is your 24/7 source for all the support you need. You also know that should you need one-on-one help, Ways & Wane has a Certified Care Advisor to take care of your unique needs. If your employer doesn't offer support through Wane for Work, ask them if they would add it to your benefits. Companies see the weight of caregiving on their employees and most of them want to support their employees by bringing in resources to help.
May you find joy in loving one another well, wherever you are in your caregiving role.
Elizabeth Dameron-Drew is the Co-founder and President of Ways & Wane. She walked closely with her own father through his years of waning. She lives near Seattle with her two teenage sons, husband and two rescue dogs.