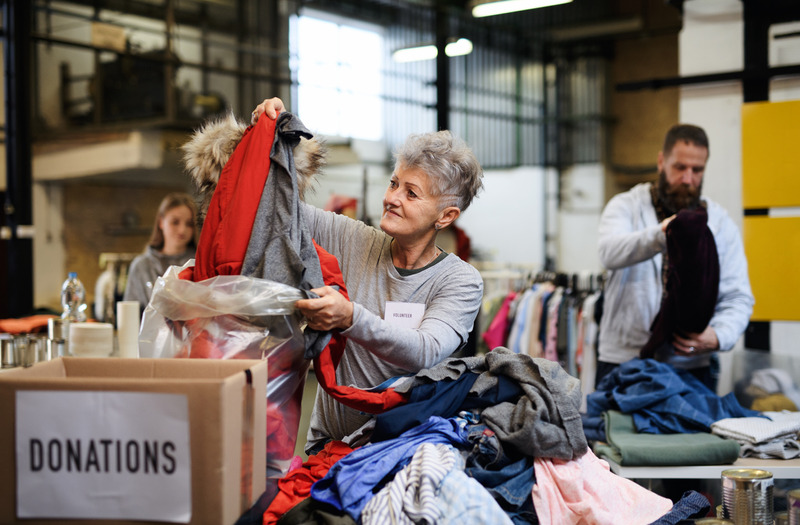 Our bodies and minds change as we age. That is part of life. For an older adult, the extent of those changes can vary between forgetting a few words to experiencing dementia; from coping with stiff joints to adapting to life in a wheelchair. Understandably, we tend to slow down, and many older adults' routines become less active and more isolated. There is a lot we cannot control related to the aging process, but by continuing to engage in activities we like and prioritizing relationships, we can maintain a better quality of life.
If you care about someone who is not doing as much as they used to, you are not alone. The CDC reports that by age 75 "about one in three men and one in two women engage in no physical activity". In addition to less physical activity, aging individuals may also be less likely to spend time with friends or engaged in cognitively stimulating activities. These trends are a cause for concern as inactivity is linked to negative health and well-being outcomes.
The good news is that there is something we can do about it. In addition to warding off chronic disease and aiding in mental well-being, research from the Mayo Clinic has found that "engaging in mentally stimulating activities, even late in life, may protect against new-onset mild cognitive impairment, which is the intermediate stage between normal cognitive aging and dementia". In other words, it is never too late to get going again and it is worth it!
With the well-documented information on the many benefits of engaging in activity as we age, we may be eager to push a loved one to add more to their schedule. While the instinct is a good one, it is important to approach the topic with patience. If someone has begun living a largely sedentary lifestyle, this might be caused by physical, cognitive or mental health changes. Meeting an older adult where they are means considering their current activity level and understanding their preferences and limitations related to further engagement. You can find tips on how to gently and respectfully encourage an older adult towards more activity in the following resource, Encouraging an Aging Parent Towards Activity.
Thankfully, many activities can be adapted to make them more accessible for individuals with changing abilities. With some effort existing activities can be modified or new ones added so that leisure pursuits remain accessible and enjoyable.
Five tips for a successful outing or activity:
Make sure the older adult brings their: hearing aids & extra batteries, glasses, extra layers, hat and water bottle. Keep in mind that older adults may be more sensitive to hot/cold than you and plan accordingly.
Take breaks as needed to avoid fatigue and consider shorter outings (1-2 hours is fine).
Consider renting a wheelchair or scooter for ease of movement, even if your loved one does not use one daily. Choose accessible venues with amenities like ramps or elevators.
Be mindful that you may need to adjust things like volume, font size or activities that involve hand-eye coordination and mental focus.
Allow flexibility in the schedule and be patient with any challenges that may arise. Remember; it is about the quality time spent together and the memories made.
With summer upon us, there are additional options available for outings and activities.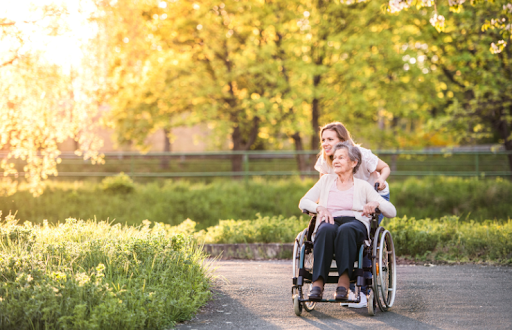 Here are 5 Activities to Try This Summer:
1. Watch children play at a park with a splash pad water feature
Seeing kids joyful and in their element is contagious. Pack up some folding chairs, sun hats, snacks and SPF and sit back to watch the kiddos play! You can also find a local dog park if pets delight the older adult.
2. Go on a nature walk or stroll through a botanical garden
Being in nature is calming and physical activity is essential for healthy aging. If the older adult is not very active, you can keep the walk brief or use a wheelchair. This site has a tool to find wheel-chair friendly hiking paths. If the sun is too much, consider a walk in a botanical garden, zoo or even a plant nursery.
3. Buy some disposable cameras to capture summer fun
Photography may have moved digital, but there is nothing like clicking a camera and having real photos developed. Ask the older adult to help you document the season and then turn the pictures into a collage, scrapbook or frame your favorites. It will encourage creativity and provide lasting memories.
4. Create a summer-themed "mini book club" and discuss over the phone
If you don't live near the older adult. Choose a book club book to read (or listen to) and discuss together on the phone or via zoom. Invite a few other family or friends, or make it just for the two of you. Use the discussion questions for prompts to engage in conversation. Reading is great for brain health and the book club will provide a regular space to connect. The AARP has a list of book clubs to try.
4. Find a volunteer position as a mentor or tutor
Mentors and tutors are often needed at local community centers, schools and nonprofits to support students across the lifespan. Volunteering provides a sense of purpose and can lead to lasting connections. These roles can be a great choice for older adults as they have the opportunity to share their wisdom, experience and skills with less commitment than a part-time job. The non-profit, Volunteer Match allows you to filter for opportunities in your community that align with specific interests, be it creative writing, bee-keeping, ESL, math or many other subjects.
Although certain abilities and interests may have shifted, fun-filled and meaningful activities do not have to be out of reach for anyone. With consideration, planning and encouragement, you can help an older loved one continue to do things they care about by adapting plans and creatively engaging with new hobbies.
Happy Summer!
SOURCES: