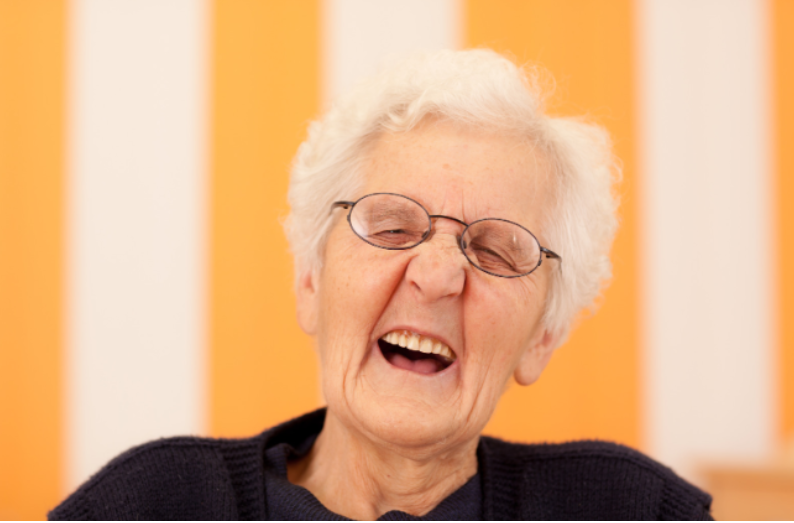 Accessory Dwelling Units as Senior Housing
A senior housing option that is getting more popular (but doesn't inherently solve care needs) could solve the housing challenge. It is an Accessory Dwelling Unit (ADU). These are small houses or apartments that exist on the same property lot as a single-family residence. It's a solution that can be an affordable and flexible housing option.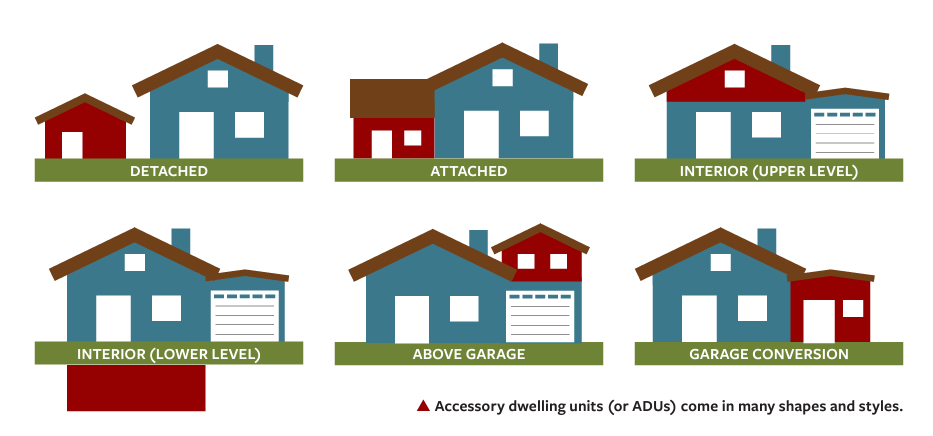 What are ADUs?
ADUs are a secondary dwelling unit with complete independent living facilities for one or more persons. Up to 1200 Sq.ft of additional space can be added to your home with an ADU. Today, ADUs are known by different names: tiny homes, granny unit, granny flat, in-law unit, in-law cottage, mother-in-law apartment, sidekick home, laneway home, backyard guesthouse, backyard cottage or secondary dwelling unit.
What are JADUs?
Junior Accessory Dwelling Units (JADUs) are allowed to be created within the walls of a proposed or existing single-family residence and shall contain no more than 500 square feet. JADUs offer additional housing options. They may share central systems, contain a basic kitchen utilizing small plug-in appliances, may share a bathroom with the primary dwelling, all to reduce development costs. JADUs present no additional stress on utility services or infrastructure because they simply repurpose existing space within the residence and do not expand the dwelling's planned occupancy.
Common ways to finance an ADU:
Construction/renovation loan
Home equity loan
Personal line of credit
ADU loans
State grants
While California, New York and Vermont are taking the lead in ADU grants and programs, other states such as Texas, Colorado, and Massachusetts, Oregon, and Washington also have expanding programs to help fund and facilitate ADU construction. (In California, all CalFHU funds for the ADU Grant program were fully reserved as of 3/1/2023.)
If the housing challenge can be solved with an ADU, it's possible that funds usually reserved for housing can be put toward hiring care.
More options
In addition to ADUs, there are many many living and care options. You may have heard of a Life Plan Community or Continuing Care Retirement Community, Board and Care Home, Assisted Living, Adult Family Home, Skilled Nursing, or Palliative Care. Making sense of what they address and how they differ can be really confusing.
Housing and care options for older adults span levels of independence, price points, levels of care (or not at all) and distinct living environments. If you find yourself suddenly thrown into solving housing and care for an older adult, it's a lot to sort through. While changes are generally part of the process, it's clearly easier on everyone when moves are minimized.
Select the best housing and care options
Our Housing and Care Options chart provides descriptions, a "good fit" profile and cost comparisons. If the older adult has care needs (or will soon) and you aren't certain which care setting is most appropriate, their physician should be able to give you guidance.